INTUITIVE SMS MESSAGING PLATFORM FOR BUSINESSES
With Broadcaster you can send notifications, confirmations, reminders and marketing campaigns by SMS, RCS, Email and Voice messages with our practical web interface quickly, safely and easily.
Alerts and notifications.
Information query
Code records
Surveys
Data Report
Pins confirmation
Delivery of confirmations
Services Status
Calls
Transaction Notice
Hot News
Event invitations
Reminders
Contests
Reservations and appointments
Promotions
Loyalty programs
Internal communications












Get the best results for your business with the most practical platform

Increase
your income

Strengthens
the relationship

Increase
their loyalty

Reduce
your costs
EVERYTHING FROM THE SAME PLATFORM.
SEND YOUR MESSAGES TO ALL YOUR CONTACTS
IN A MATTER OF SECONDS: NOTHING COULD BE EASIER
SIMPLE AND EASY PLATFORM
WITH BROADCASTER IT IS VERY EASY TO SEND YOUR MESSAGES
In 3 easy steps start to send your messages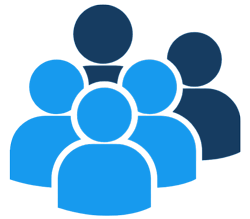 1.-

Load or select your contact database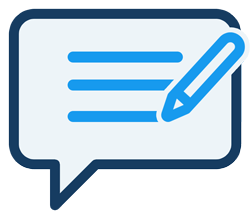 2.-

Select the channel and create your message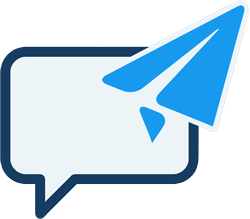 3.-

Send the message and analyze the data of your campaign
Start your FREE trial
MESSAGING THROUGH A CONVENIENT WEB INTERFACE OR API FOR DEVELOPERS
WITH BROADCASTER YOU DECIDE HOW TO SEND MESSAGES TO YOUR CUSTOMERS
Convenient Web Interface - Intuitive online portal
Send your messages online now
Sign up for free on our web portal and start sending your message campaigns.
Easy, safe and simple to use.
No coding skill required.
Free trial with credits to take the test.
All the power of messaging in your hands.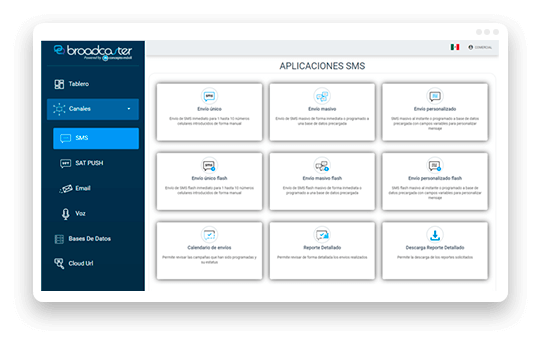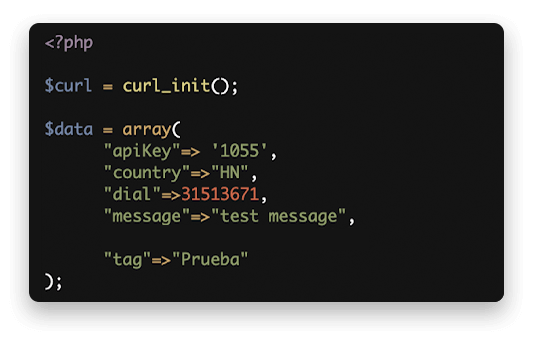 Developer APIs - Easy integration with your own application.
Send and receive your messages from your own application
Integrate our APIs by adding just a few lines of code and drive your business to the max.
Fast, secure and easy integration with your software.
REST API or SMPP easy to implement
Sample code, documentation, tips, and more.
Free trial with credits to test send and receive.
All the power of messaging in your hands.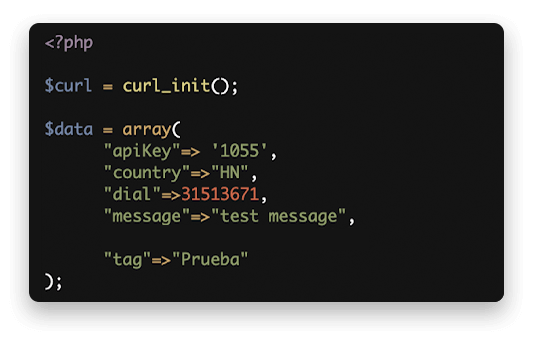 GENERATE SALES, PROMOTIONS AND MUCH MORE.
COMMUNICATE WITH YOUR CUSTOMERS JUST LIKE BIG COMPANIES DO.
Meet your communication needs in a simple way
---
Send information about discounts, birthday wishes, promotions or general information about your products or services.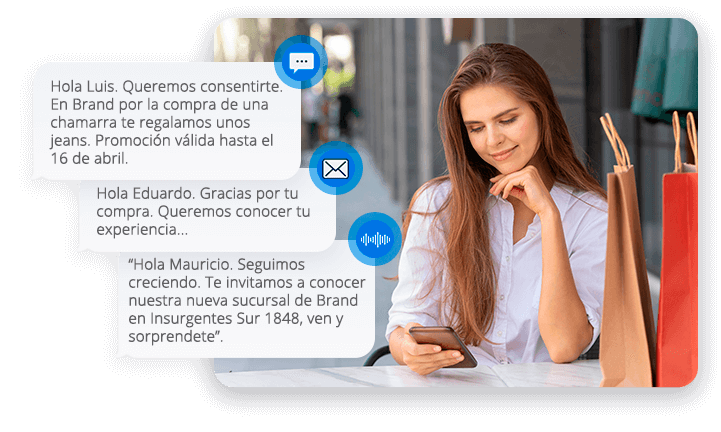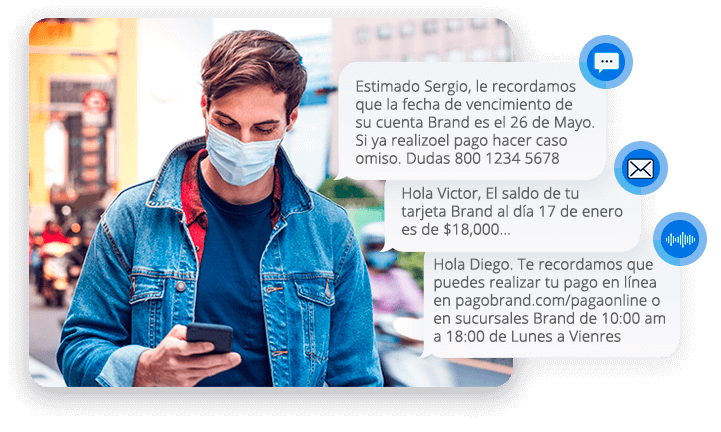 Keeping them informed about your services is very easy
---
RecuérdalesRemind them of their payment dates, notices about due dates, notifications and overdue portfolio.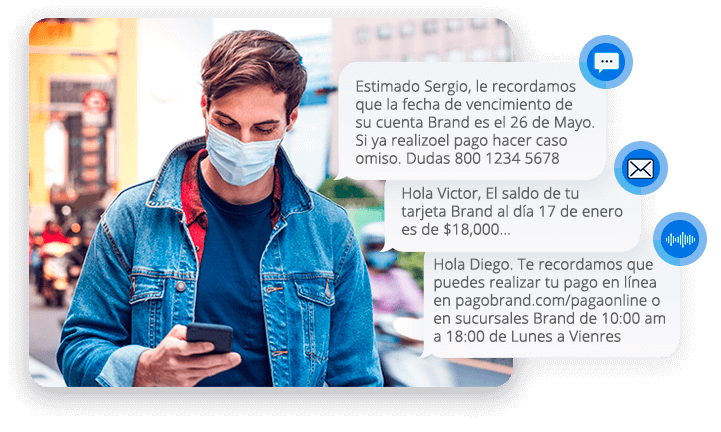 You only pay for what you want to send
Nothing simpler!

No registration fees

Pay only for what you send

No validity of credits

Transparency
Contact Sales